Featuring the
Ultimate In Hair Replacement
Providing First-Rate Hair Replacement Services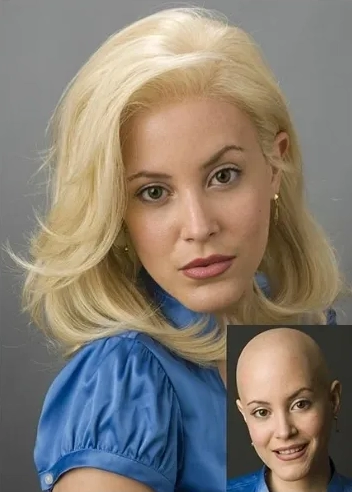 Celebrating 65 Years
In Hair Replacement
Joseph Paris Naturally creates the most natural-looking custom hair replacement systems for each client. Whether you are interested in a hair replacement system because you want to look younger or you simply want to feel better about your appearance with hair, Joseph Paris can help.
Founder and Hair Replacement Expert Joseph Paris has designed custom hair systems for actors on stage and screen, royalty, heads of state, and many private citizens. Each Joseph Paris hair replacement system is designed for each individual client, and our product is like nothing else available anywhere.
Simply put, it's hair so natural, they'll think you were born with it.
Medically Related Hair Loss
Joseph Paris Naturally has created the yourHAIRx brand as a special division to specifically address the needs of people who are experiencing hair loss as the result of a medical condition or treatment, such as Alopecia or Chemotherapy. Our patented MHP Hair System is a semi-custom option that can be quickly delivered and is designed specifically for medically related hair loss. If your hair loss is the result of cancer treatments or a form of Alopecia, learn more about our yourHAIRx treatment.
Featured On CNBC's "The Big Idea"
Joseph Paris appeared on the popular CNBC show The Big Idea to discuss his long successful career in hair replacement and how his product differs from the rest of the market. Watch as he surprises host Donny Deutsch by revealing that he is wearing one of his own custom hair systems!
They also talk about the psychological benefit of wearing hair replacement and how Joseph Paris approaches the custom design process for each individual client.
Call us toll-free today to book your own free private consultation with Joseph Paris at our New York City salon. (800) 374-4424 or (212) 889-4500
As Seen On New York City's PIX Channel 11 News
As the foremost authority on hair replacement and founder of the oldest single-owner hair replacement company in business today, New York's PIX Channel 11 News turned to Joseph Paris to talk about his long career designing custom wigs and hairpieces for film and television, as well as for private citizens.
Joseph Paris takes them behind the scenes in his New York City salon and allows them to observe as he designs, cuts, and styles a new hair system for a client.
They say that imitation is the sincerest form of flattery. And while other companies claim to produce truly natural-looking hair replacements, Joseph Paris Naturally's 45 years of success and innovation are without equal. Call us today at (800) 374-4424 or contact us for more information.